6/25/10: Happy Birthday to Everything Chelsea Musick, celebrating two years online today! Thank you to everyone who has visited the site :)

6/24/10: Thanks so much to Breanna of
Stay True Be You Chelsea Musick Fans
we just added 11 photos from the iShine Live Tour! Click on the photos below to view them.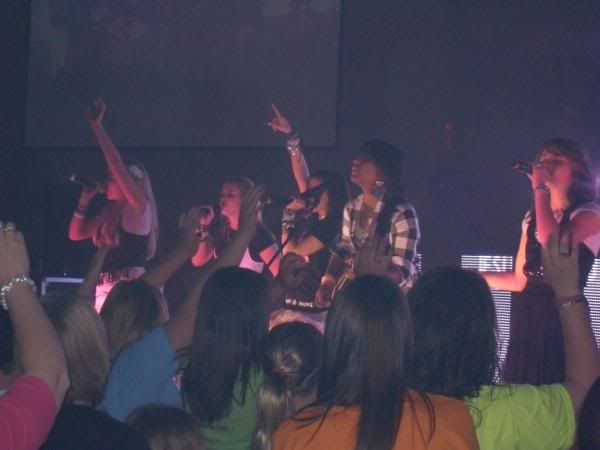 6/19/10: Added 72 photos from the last iShine Live show in Dayton, OH. The credit goes to
Jim Lusk
. There are photos from the sound check, concert, and after party! Click on the photos below to see them in the Gallery.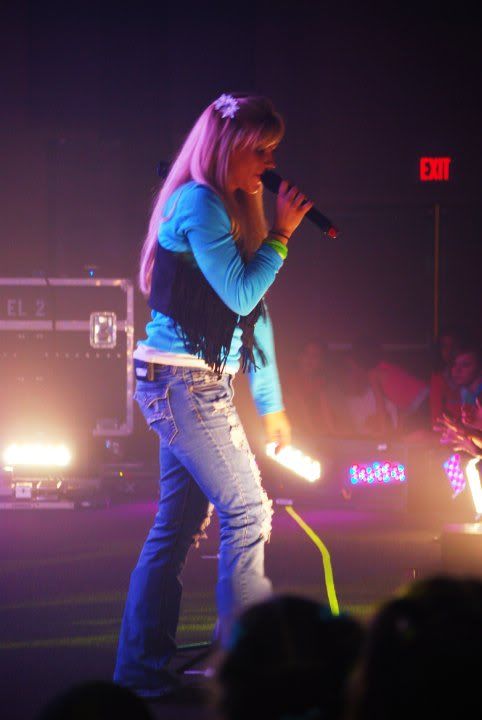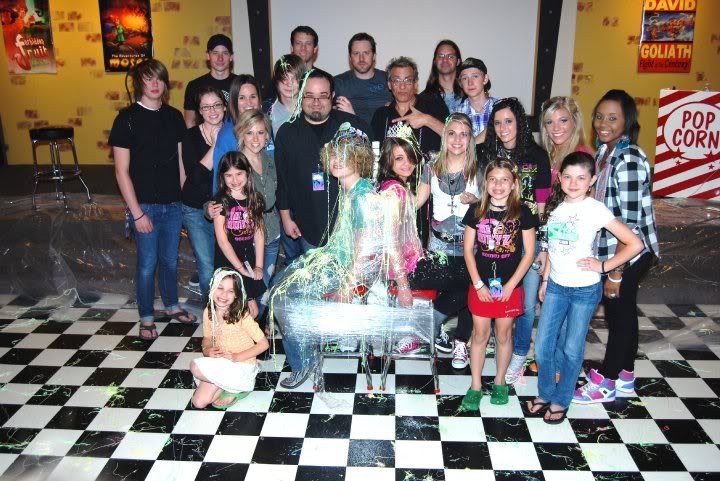 4/24/10: Also, we added photos from all the iShine shows in Texas thanks so much to
Yareli Garcia
, and
Ricky
! Click on the thumbnails below to view them.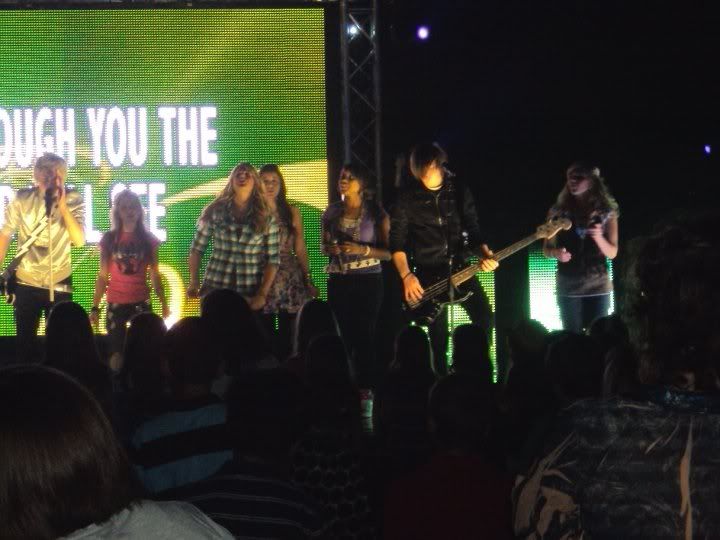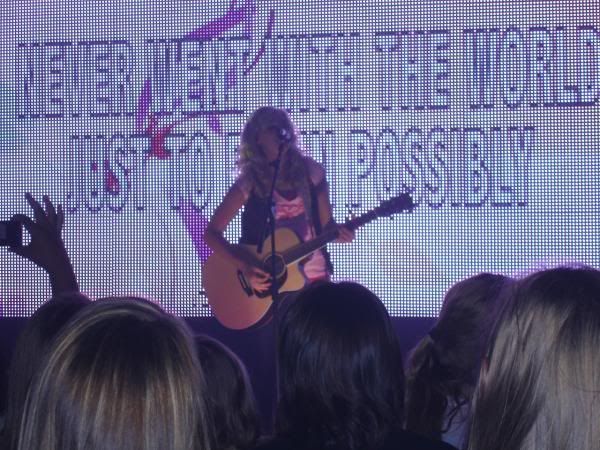 5/21/10: First round of photos from the iShine Live 2010 Tour! I just finished uploading 25 photos from various shows that Chelsea has added to her Facebook/MySpace/Website so the credit all goes to Chelsea. A TON more photos coming later!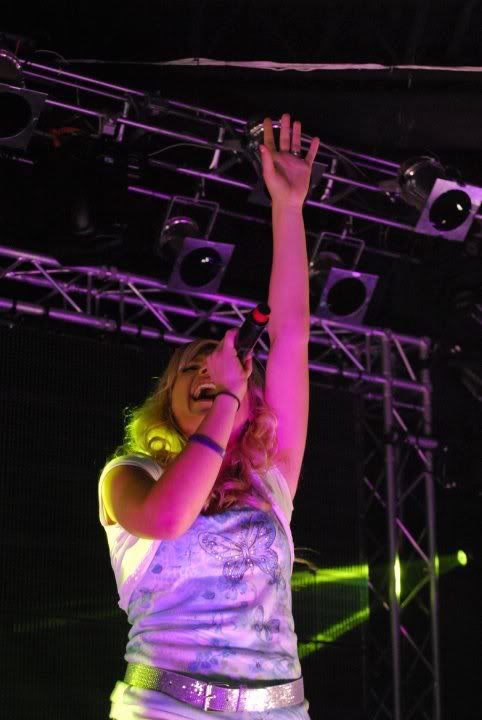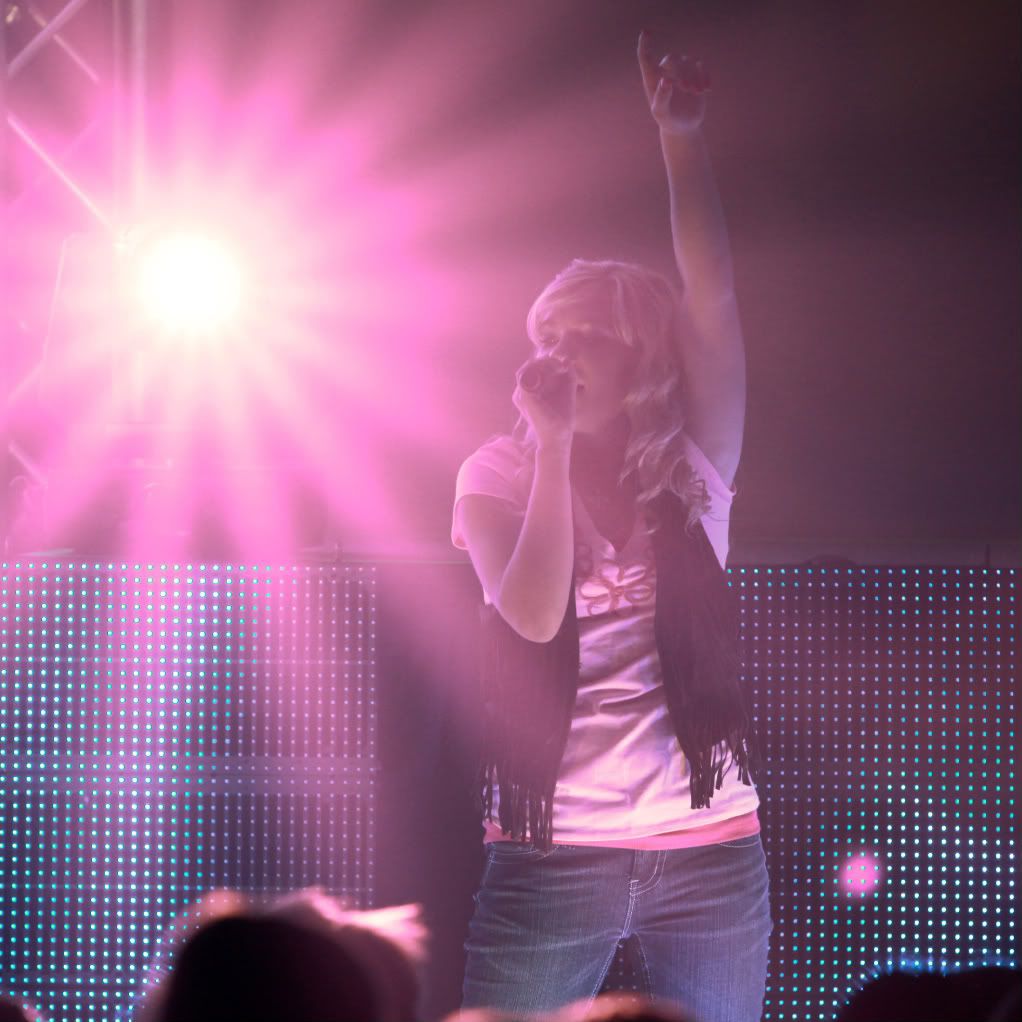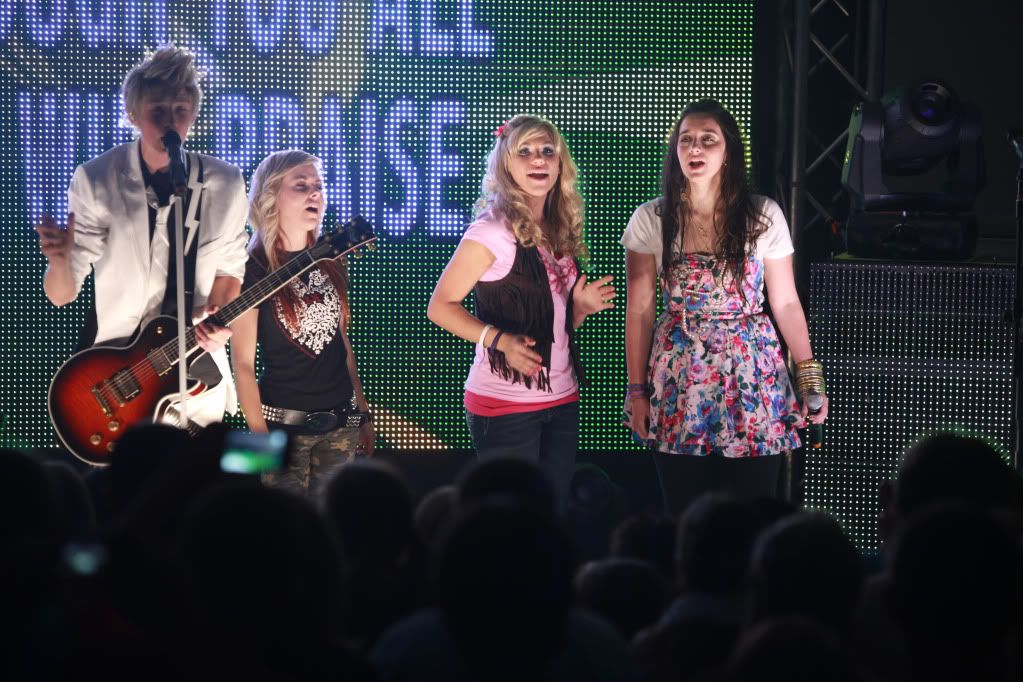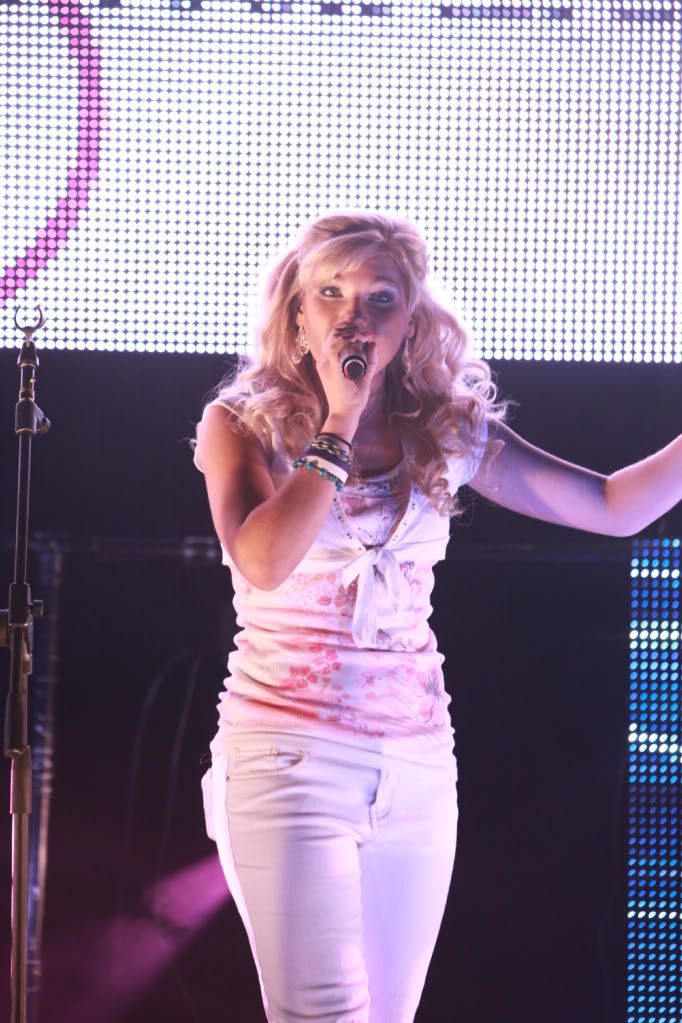 5/20/10: Just added over 60 photos from the filming of iShine KNECT Season II on TBN. Season II should start airing by the Fall. Click on the photos below to see them!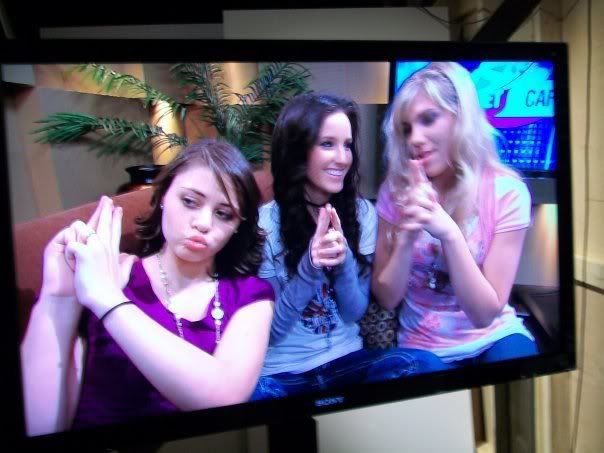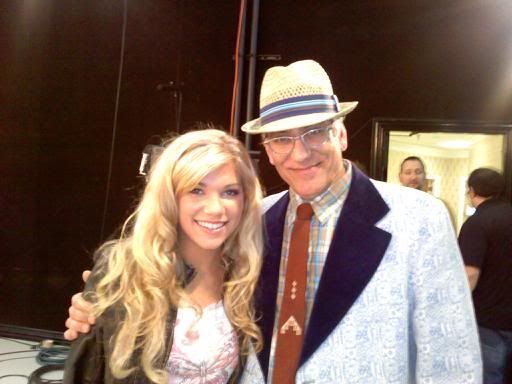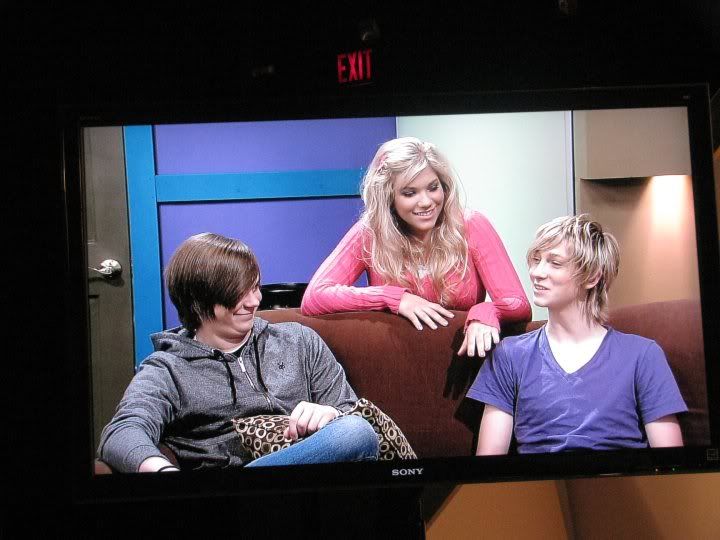 4/24/10: New poll! Click
HERE
to take it.
4/21/10: Anyone been to or planning on going to an iShine show? If you have pictures/videos or even a concert review PLEASE
send
them to us. Help share your experience with other fans! You will receive full credit & if you need a place to upload your video we have a spot. Thanks so much! :)
4/20/10: As you all know Chelsea is on tour with iShine Live. If the tour is coming to a city near where you live you should definitely go! If you need some convincing be sure to check out
THIS
blog written by Breanna the owner of
Stay True Be You
who went to the Cincinnati show. Reading it will make up your mind! We just finished updating all of the pictures Chelsea has posted on her
Twitter
. Be sure to check them out by clicking on the photos below.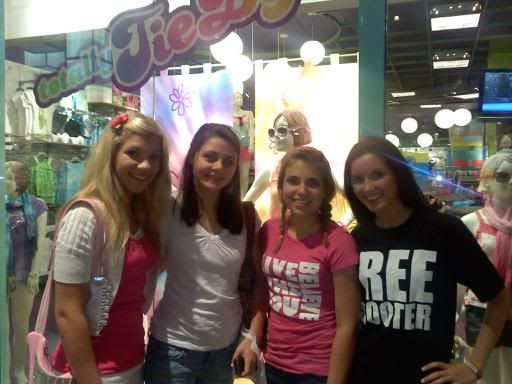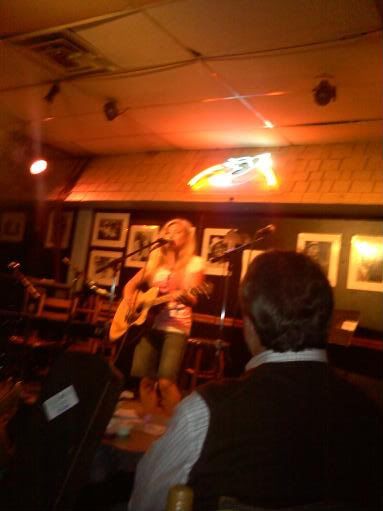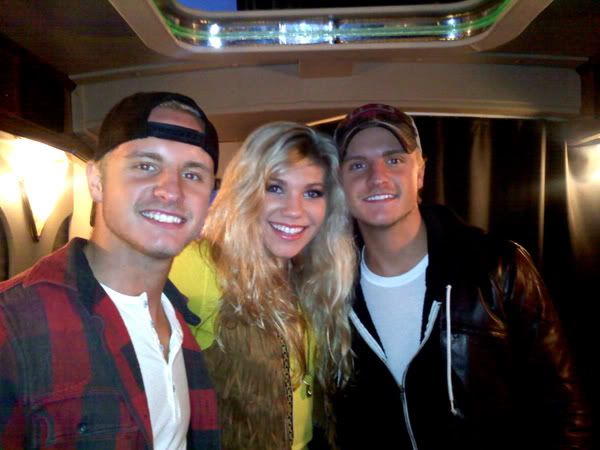 4/16/10: Hope you guys like the new spring layout!
4/13/10: We made a fanpage for Chelsea on Facebook. Be sure to
Become a Fan!
3/6/10: Chelsea is now back home from Nashville.
Gallery update!!!
Add a bunch of new & old photos to our gallery!
001.
x2 photos from when Chelsea visited Bishop.
002.
x9 photos from a semi formal dance in 2008
003.
x19 photos from Chelsea recording her debut CD
2/19/10:
GALLERY UPDATE:
Added
9 photos
from the
Hunterdon County Festival
back in August &
6 photos
from the
Anne Arundel County Fair
in September. Stay tuned from more gallery updates coming this weekend :)
2/14/10:Happy
Valentine's Day!
Just updated our Icon Archive and added
over
30 new icons
! New size too,
50X50px
. Check them out
HERE
.
2/6/10: MORE photos! We added 2 more photos from the Songs for the Cure show and 7 photos from a show Chelsea did this week at a Phili school thanks so much to Aria. Click the pictures below to see them.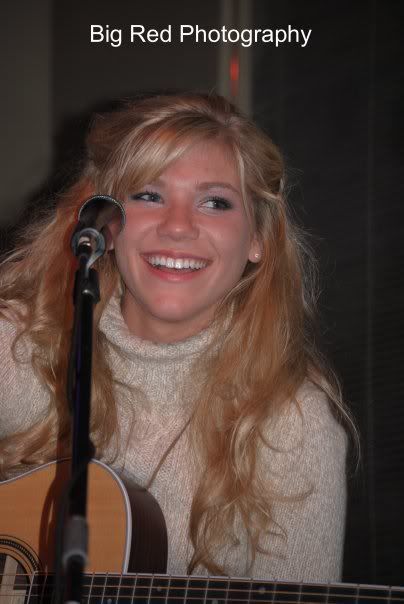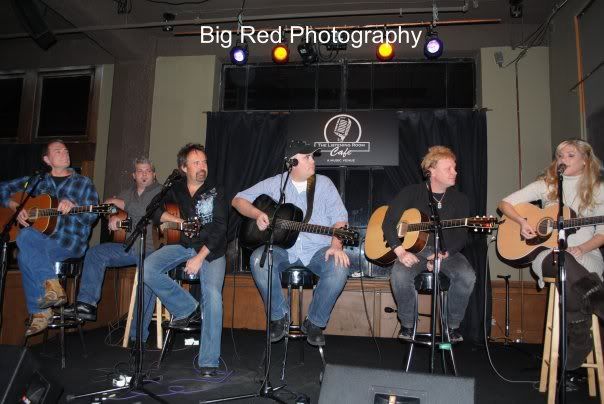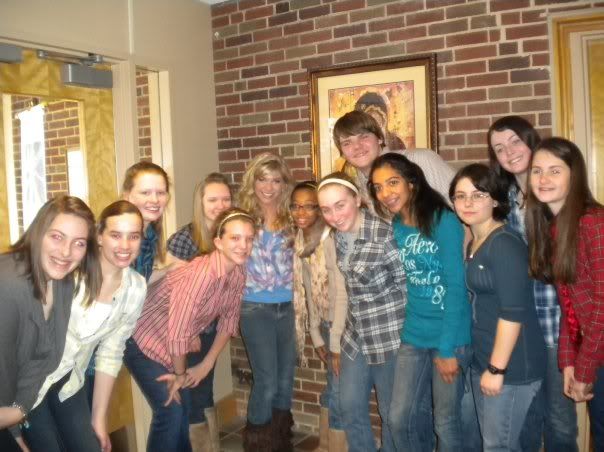 2/3/10: A new month means a new spotlight and a new featured fan site! The new Spotlight is Chelsea singing Keep Your Pants On from the Songs for the Cure Benefit concert.
CLICK HERE
to watch.
The Featured Fan site for the Month of February is
Stay True - Be You!
Owner:
Breanna
Why Breanna love Chelsea:
I love Chelsea because she is a such a down to earth person and she can sing like no other she is beautiful and I know she will make it far in her career!
Favorite Chelsea song:
 That's Me
How you first found out about Chelsea:
 Found Her one another Singers Page took a listen and LOVE HER MUSIC it was like Love Her Music at First Listen haah =]!
Cool fact about your page:
 Umm I guess my pictures I edit ha =]!
What is your goal for your fan page:
To believe in her and support her in ever step she takes and show the people out there how good CHELSEA MUSICK really is!
1/31/10:
More
Songs for the Cure benefit concert photos!
Taken by
Randi Radcliff,
Credit:
Nile Peaytt.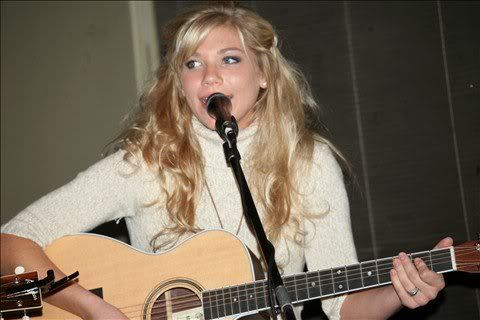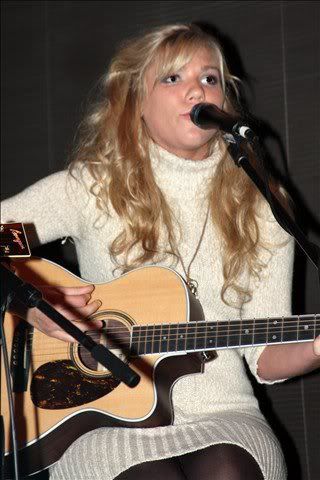 1/30/10: Songs for the Cure photos!!! We added 13 photos from the Songs for the Cure show to our gallery. Thanks so much to Nile Peaytt & Bev Moser. Click the photos below to see them in the gallery.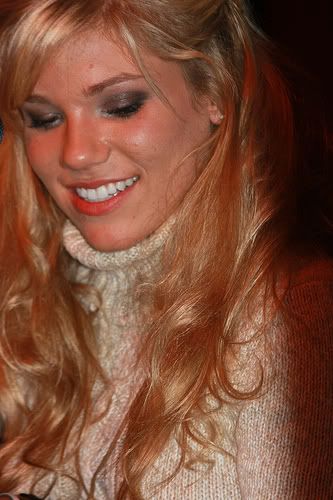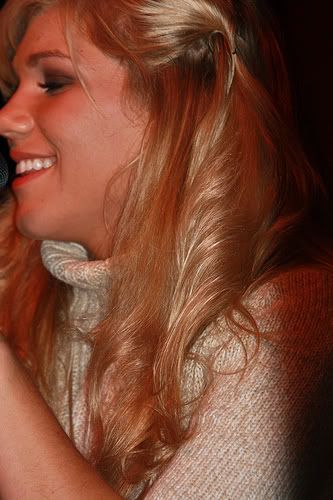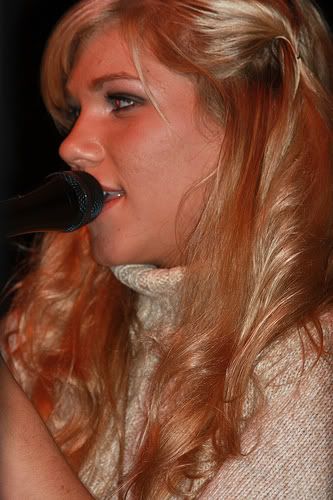 1/29/10: Did you miss the Songs for the Cure benefit concert last night? We filmed it and uploaded Chelsea's songs from the show to our
youtube page
. Watch them on youtube!
Video 1
&
Video 2
!
1/24/10: We posted a new interview with
Alyssa-Ann Grider
, Co-writer of "Break Free" and "Butterflies". Read it
HERE
:)
1/19/10: We just finished putting up a new gallery layout! You can see it
HERE
. We will be adding a ton of new photos soon. Also, today is our myspace's
Chelsea Musick Fanatics [Team WA St.]
2 year anniversary!
1/14/10: Be sure to check out our new poll & take our new quiz! The poll is
"Which is your favorite outfit?"
And the quiz is
"How well do you know your Chelsea Musick lyrics?"
Be sure to stay tuned for some gallery updates coming soon!!!
1/11/10: Check out this month's
SPOTLIGHT
which is a video from last year of Chelsea singing "I Wish You Were Here" at The Terry Myers Showcase.
1/8/10:We updated our
Fan site page
, check it out & make sure to add the active street team nearest you! We also have a new featured Street Team, Chelsea Crazed!
Chelsea Crazed
Owner:
Chenoa
Why Chenoa loves Chelsea:
I love chels because shes talented and beautiful!
Favorite song by Chelsea:
I lovveeeelovelove
Keep Your Pants On
!!!
How you first found out about Chelsea:
I found out about chels from people on Myspace
What is your goal for your fan page:
my goal is to make people all around the world aware of Chelsea and her music!
1/5/10:Gallery Update! We added two brand new photos from Chelsea's photo shoot with Jessica Walker to our gallery! View them
HERE
. Also, make sure to sign Chelsea's
GUEST BOOK HERE
.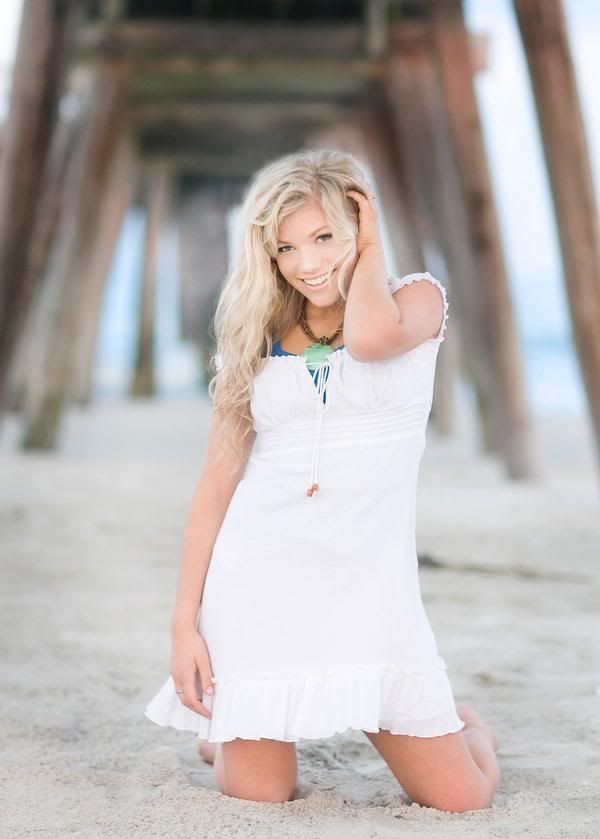 7/21/09: We have a ton of new updates for our site!
First
, we updated the graphics page! We added animations, lyrics banners, & some more pre-made graphics using photos from Chelsea's CD photo shoot. CLICK
HERE
TO SEE.
Second
, we added TWO new interviews with Chelsea! The first one is from Christmas time, (we just forgot to upload it), & the second one is about the recording prosses of her CD! CLICK
HERE
TO READ THEM.
Third
, Don't forget to take our new
POLL HERE
. It's
"What Should Be Chelsea's 1st Single?"
We are trying to get a sense of which song fans think would be best for radio.
Fourth
, did you buy a copy of Chelsea's debut CD? Then send a picture of you holding it to Chelsea! Send all photos to
ChelseaMusick@ChelseaMusick.com
.
Finally
, If you haven't already, you should really order Chelsea's CD! It is a great album, definitely something worth buying :)
CLICK
HERE
TO BUY IT.
6/25/09: We are happy to announce that EverythingChelseaMusick.com has been online for 1 whole year now! Thanks so much for visiting our site :)
3/24/09: NEW POLL is up!!! Click
HERE
to share your thoughts on "What are you most looking forward to in Chelsea's Debut CD?"
3/17/09:Happy St. Patrick's Day :-] We have been updating the gallery today, added pictures from Chelsea CD cover shoot click
HERE
to see. Also Chelsea changed her layout again make sure to swing by her
MYSPACE.
and tell her what you think<3
2/23/09: Just put up a new layout on the
Photo Gallery
!!! Please check it out & Hope you all like it. ALSO added
SCREEN CAPS
from
Walking After Midnight, God and Me, & Romeo.
CHECK THEM OUT
& MORE Screen Caps to come soon!
2/16/09:Added three new Chelsea Musick layouts!!! Click
HERE
to see them :-) Also added 2 more reasons to "10 Things". Apply now!!! Info@EverythingChelseaMusick.com
2/10/09:New Valentine's Day layout up on the homepage :-D
2/2/09:Congrats to our new #1 Fan of the Week
Pauli!
1/23/09:We just added a WHOLE new section to the site!!! It's called 'For You' with layouts, facts, polls and MUCH more =]]] (it is not finished just yet but check it out
HERE
)
Our first POLL is up! Share your thoughts HERE!!!
1/15/09:Sorry for the lack of updates. We have been having some trouble with the hosting service. NEW INTERVIEW!!! Click
HERE
to read♥
12/15/08: New Christmas Layout for the homepage! Hope you like it :-)
12/10/08: New section!!! Spotlight of the Week. This is a section features cool things about Chelsea or by Chelsea. Could be a song, video, blog or cool fact. This week's Spotlight is on Chelsea's new blog.
12/5/08: I finally added picture to the "Random" album :-) Click
HERE
to see them
11/17/08: On a Google search of Chelsea Musick, EverythingChelseaMusick.com was the 5th result! :-)
11/11/08: QUICK FACT OF THE WEEK: Chelsea's favorite IM Smiley face is "The smiley face with all the teeth showing :-D"
11/10/08: New interview! Click
HERE
to read
11/5/08: My hard drive died last week and so I lost EVERYTHING that was on it =( We were just about to update a TON of stuff and add some new sections but ALL of that was lost! So things will be a little slow for now so please bear with us! THANKS!!! <3>Amanda
10/17/08: We changed our homepage a little bit hope you guys like it =]
10/3/08: We added an article about Chelsea called
Chili Fest brings spice to spring
from
South Jersey Life
Click
HERE
to read it!
9/14/08: Got a Facebook? Become a fan of Chelsea on Facebook!!! Click
HERE
to become a fan!
9/13/08: We found an interview with Chelsea from PETA2 Click
HERE
to read it!
PLEASE NOTE:
Dana and I have started crew (rowing) which is everyday after school. We will try to update as much as possible! So please bear with us, and thanks for supporting Chelsea! ~Amanda
8/11/08: August 10 Questions Interview! Click
HERE
to read
8/10/08: Apply now for Featured Chelsea Musick Fan Site of the Month for September!!! Message our MySpace to Apply =)
8/9/08: Uploaded
One Women
Lyrics and
Romeo
Lyrics
8/8/08: New interview! Click
HERE
to read
7/18/08: Uploaded new pictures of Chelsea! Click
HERE
for the link
7/11/08: Released the site "publicly", added
pictures
and uploaded
lyrics
Since we got this website we have been working really hard to make it fit for public viewing =]
6/27/08: told Chelsea about the site
6/25/08: site made
News newer than 2010 | Past Shows | Old Site Updates